The SG Psych Stuff mentors have been conducting interviews at different places these few weeks for the SG Psych Stuff Mentoring Programme. One of the questions being asked was that "What makes you take up Psychology?". Various answers were being given by the potential mentees. Of course, some of them did not sound that they are very sure of what makes them study Psychology. Most gave us answers which relates to
this previous post on why people do psychology
.
Image credit: https://www.brainscape.com/blog/2015/06/why-psychology-matters-in-medicine/
In 2012, we have posted a blog post:
"Seriously? Psychology?"
and discussed about why studying psychology may not be a good choice.
We also had a wonderful reader who has recently given us her opinions about the post which we greatly appreciate a lot. Since we are doing a revamp of our blog posts this month, we will definitely also touch base on this topic again. A shoutout of thanks to Charmaine for her kind effort!
Below are some opinions to consider whether you should do psychology:
Well, we know that it is
difficult to get into a psychology program in a local university.
Even if you do get in to the university, it may not expose you to a wide selection of the psychology topics. It is pretty much depending on the expertise of the available professors in your university. This, hence, leads to a certain range of what you will be learning in your psychology program.
There are
a lot of readings to be done
in most psychology programs. Worst thing is to remember those significant authors' names which often requires a lot of time and is a challenge for students. However, if you are fascinated in getting to know more about psychology, reading can boost your critical thinking skills and expand your psychology knowledge and being able to discuss certain psychology phenomena with the experts in any possible networking sessions. This will value add to your own personal development at the same time.
Image Credit: https://themindsjournal.com/you-know-too-much-psychology/
Next, if you want to gain exposure and learn about certain psychology specialities, you will need to take up a postgraduate course. You will even need to pursue a PhD if you wish to be a lecturer or a researcher. This will definitely
take a lot of your time and years (and definitely $$$ too)
. So, ask yourself:
Are you ready to spend that much effort in order to be able to practice the necessary skills in this field of Psychology?
Another important note is that
Singapore does not offer all areas of psychology.
You may need to go overseas to study in order to specialise in anything other than clinical, educational or counselling psychology.
After obtaining a Master certificate, you are encouraged to consider applying for registration/licensure with the regulatory body associated with the respective psychological societies (i.e. APA, APS, SPS, BPS). This
registration in Singapore requires 1000 hours or more in order to qualify you to register.
For certain countries, a certain level of educational level (e.g. PhD or PsyD) is required in order to be able to practice Psychology work in the Psychology field.
Besides, it is always good to ask yourself
if you are someone who will stick with reality or go with your dreams and passions?
Will you still be passionate about your job regardless of the remuneration or will you eventually find jobs that pays you well?
Nonetheless, we understand that some individuals may choose to grow and develop themselves with the job they are at, rather than find a job that best fits them, due to the environment and financial needs. Nonetheless, it was heartening to listening to some potential mentees to share that as long as the remuneration could cover his/ her daily expenses with a job scope that interests them, they are happy to continue with the job.
Many people have also advised that if you are considering to earn a lot, probably psychology is not a suitable field of work for you.
Lastly, how can you know if you are suitable to study Psychology or whether you want to continue to venture into this field of psychology? We will encourage that you take the initiative to volunteer in any organizations, societies or activities that will allow you to have a first-hand experience or even a second-hand experience by networking with some psychologists, social workers, occupational therapists, and so on. Here are
a list of things you could do as well in your free time!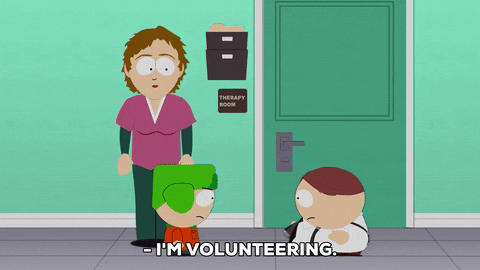 Is Psychology still your cup of tea?
Disclaimer: This post is written based on our points of view, and best of our knowledge of the field of psychology and comments of others.