Image Credit: https://www.smhc.com.sg/
Being a recovery-oriented mental health researcher, this year's Singapore Mental Health Conference (SMHC) resonated with me as its theme was recovery and empowerment. The first day kicked off with President Halimah Yacob reaffirming her commitment to the mental health sector by launching 2019's President's Challenge during the conference opening. She also designated mental health as the focus area for this year's challenge, with the hope that more within the community would become aware of the needs of people experiencing mental health conditions and support them. This was followed by a dialogue session with leaders from various key organizations in the mental health field such as IMH, NCSS, and other Voluntary Welfare Organizations.
Interesting perspectives on the topic of what constituted recovery were shared with many noting that it took a collective effort to support persons experiencing recovery and that recovery was a process as opposed to a destination. This was echoed by Mr Gared Jones from Points of Light, a global network of more than 200 volunteer-mobilising organizations, who highlighted the low levels of trust toward government agencies/systems and high levels of pessimism towards the future amongst the general populations of many highly developed countries. He believed there is a need for people to build communities of action, nurtured connections and opportunities to take action, and most importantly to bring others along and empower them to do more.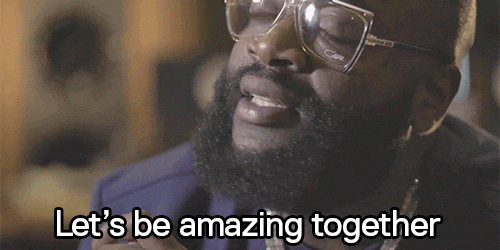 Mrs Laura Hwang then shared about the various mental health sectors within ASEAN nations, and shared about HappYouths, an initiative by Agape Group Holdings which seeks to empower youths to identify signs of depression and reach out to their peers who need help. Miss Sumaiyah Mohamed and Mr Daryl Tan then took centre stage to share about the wonderful work Club Heal does with their peer-oriented program "Our HEALing Voice". This initiative was aimed at equipping peers to share their stories and inspire others with their experiences of recovery from mental health conditions. It was an inspiring sharing, with real cases of people who have been through the program and emerged stronger, with new convictions to help others who are in similar situations to them.
Professor Samson Tse, a prominent recovery-oriented researcher from Hong Kong, then shared about his work with empowering persons experiencing mental health conditions in Hong Kong. Highlighting the importance of taking risk during empowerment processes and combating stigma, Prof Tse shared his stories on the difficulties faced in upscaling recovery-oriented services in Hong Kong. A particularly noteworthy point that was shared is the importance of returning power to people who are experiencing mental health conditions, which he acknowledges is a difficult endeavor but necessary for recovery-oriented services/programs to properly embody the principles of recovery.
Image Credit: https://www.gothinkbig.co.uk/features/the-reality-of-returning-to-work-after-taking-time-off-for-your-mental-health
The last speaker of Day 1 was Miss Kuik Shiao-Yin, one of the founders of The Thought Collective, who shared about the importance of building trust, and how to do so. To her, trust is built when people understand who you are as a person, and why you're doing what you're doing. When people can connect with you on a personal level, when their gut tells them you can be trusted, there is a greater chance that they will trust you. Trust is especially important when forging connections and partnerships, without which, effective collaborations would be severely hindered. With her sharing, the first day ended, but I believe, like many others who were there throughout the day, we all went home being inspired and motivated, eager to continue building on the work that has already been done, to strive towards a more recovery-oriented society and mental health sector.
Stay tuned for Day 2 of the conference!