Image Credit: http://www.internationalgraduate.net/blog/
three-key-communication-tools-for-internship-success/

It's the summer holidays once again as the next batch of Year 3 students prepare for their internships and exchanges. As a soon-to-be Year 2 or even soon-to-be Year 1 student, you might be starting to dwell on the possible countries you wish to head to for your exchange - a quintessential part of the university experience. After all, it is prudent to seize your summer holidays to decide on the countries to apply for the following semesters. Yet, more universities are offering increasingly interesting global programmes such as overseas internships. While going on an overseas exchange freezes your GPA and allows you to immerse in another country's culture, an overseas internship might be more beneficial to your future career path while doing the same. If you're seeking reasons for doing an overseas internship, this post is for you.

1.

Better understanding of a country's Psychology field

If you intend to pursue a career out of Singapore after graduation, an overseas internship would arguably be more beneficial for you. While both overseas internships and overseas student exchanges offer the opportunity for you to immerse in another culture, it may be challenging to understand a country's work culture, especially in a specific field unless you work in it. Doing an overseas internship allows you to understand and adapt to the country's work culture better when you work there in the future. For example, if you wish to venture into I/O Psychology in another country, the work environment in Singapore is likely to be distinct from that of the other country. Reading up or hearing from someone may be informative; however, the experience is not quite the same as being there yourself.

2.

Forging global connections

When you're interning overseas, you gain the opportunity to make connections from professionals all over the world. As mentioned in many of our previous posts, forging professional relationships is a long-term investment and offers you greater insights to the gaps in the field, and even facilitates discussion of possible solutions within your interested field with these professionals.
Through networking, you gain greater appreciation for the field and may even open more channels for overseas career advancements.
As fresh graduates, you may also wish to further pursue your studies and obtain a Masters' degree or a Doctorate. Having a professional relationship with foreign experts opens more opportunities for you to getting connected with relevant parties vital to your academic advancements.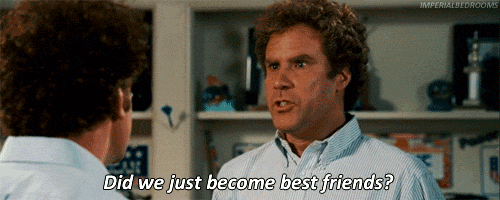 3.

Standing out to future employers

Even if you do not intend to work overseas in the future, many employers value international experience. This is pertinent to the psychology field, especially in the work of research. Imagine being a fresh graduate and already having international work experience on your resume? While most university students have done internships during their 3 to 4 years in university, seldom do you come across students with overseas work experience.
Having overseas work experience portrays yourself as an individual who is determined to pursue personal growth out of your comfort zone, as well as your commitment and passion towards your desired field.
4.

Honing your language skills

How else can you best improve a language unless you are in the country speaking the language?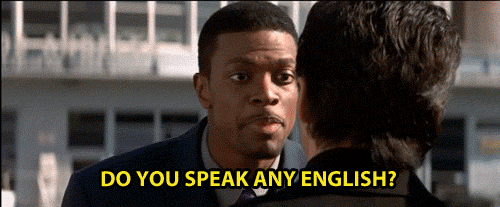 There are few corporate advantages in learning a foreign language. One would be better communication with others from different cultures. People generally trust you more if you speak their language. As a student, while you may have the time to take language modules or learn a language at your own time and pace, it is definitely more conducive to your learning if you are immersed in a day-to-day environment where everyone speaks the language. Having fluency in another language elevates your professional relationship with potential foreign colleagues and foreign clients.
You may ask, how is this relevant to Psychology?
As a psychologist, it is inevitable that you would meet into foreign clients. Having a harmonious psychologist-client relationship is undeniably important in the process of generating results. Who knows, the foreign language you know may aid you in bridging a gap between you and your client in the future?
5.

Improving your self-confidence

Working overseas trains your social skills. Having to interact with foreigners requires adaptability and cultural sensitivity which can best be trained when you communicate with foreigners. Overtime, these skills become of second nature to you since you have been practicing it for a period of time every day. Additionally, being alone in another country forces you to be independent, as well as teach you to handle your problems. In turn, you become more confident with making decisions, which can be useful in your future work environment and day-to-day problem solving.
Image Credit: https://walton.uark.edu/career/international-internships.php
How do I find overseas internship?
1.
Through your educational institutions (
Polytechnics/Universities)
The easiest way to find overseas internships is through your school's career office or relevant internship application officers. Through them, you will be able to get to know the various internship opportunities relating to your area of interest better, as well as obtain the school's help in the process of applying.
Are there any funding available?
There are available funding available. Do contact your school's representatives for more information. One such funding example for overseas work experience is the Young Talent Programme (YTP) - see
http://www.skillsfuture.sg/ytp
2.
Through internship/job portal w
ebsites offering oversea internships
Image Credit: https://glints.sg/
One good example would be
Glints
, where you are able to indicate your country of interest. These websites allow you to match your skill sets with the positions available, cutting down time in your search for an overseas internship. The main downside to using these portals are that not all academic disciplines are covered due to the demand in respective countries, hence opportunities are rare and precious.
Conclusion
While overseas exchange programs are still the norm, you can consider overseas internships if you hope to have a competitive edge over others in your field of interest. However, do remember that every university has different requirements and programs. Be sure to figure out if there are any academic requirements and speak to your university's career office when in doubt.
All the best!