Image Credit: http://inpathybulletin.com/overworked-interns-face-issues-of-behavioral-health/
As the holidays approach for the universities and most of you will be embarking on internships during this period,
SG Psych Stuff
have decided to do some posts on this topic of internships. This one would be looking at how best to approach your internships so as to benefit from your time with a particular organization. Increasingly, with internships becoming the norm in one's tertiary education and everyone doing them, these will result in the reduction of the value of internships as part of your CV and the credibility and soundness of your internships may soon begin to be scrutinized by employers. Without further ado, here are three simple tips to maximise your experience and improve your learning outcomes from your internships:
1. Choosing a suitable organization
To ensure that you gain the most out of an internship, it is essential to choose an organization that aligns with your goals. While conventional wisdom points to internships as being experimental periods where you explore what you wish to do in the future, that isn't the case for undergraduate internships.
As a psychology undergraduate, you should have a basic understanding of the various fields in psychology and an inkling of the area which you may want to eventually work in. With this knowledge, you can actually leverage on your internship to help you get a foot into the respective sectors or psychological specialisations. To start off, you have to research more about the field to better understand the various organizations within it and also the various sectors in each field. For example, if you wish to venture into clinical psychology, you may need to consider what aspect of clinical psychology suits or interests you most. This will then lead to a list of the most suitable organisations that fits your needs (e.g., if you're into child psychology, KK Hospital or the Child Guidance Clinic at IMH may be better matches over an internship at the Singapore Police Force).
2. Being prepared
Now that you've decided where to go, it is important to start learning more about the organization. Learn about the people within it and the work the organization does. Specifically, check out the departments that you may end up working in and look up individuals you may be working for while on your internship. Read up on their current and past projects to gain a better understanding of their work, which will allow you to then do more independent research and evaluation to come up with ideas on how you can add value to their work. In addition to learning more about the field, this also will give you an opportunity to apply the skills and knowledge you have gained from school in real world situations and also show your supervisors that you are keen on a career in the sector.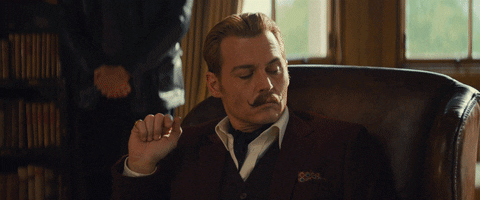 3. Forging networks
Last but certainly not least and perhaps the most underlooked aspect is that undergraduates do not consider are the numerous
networking opportunities available
during internships. If you have completed the two tips above, you should be in an excellent position to start building your connections with individuals in the field.
Additionally, while maintaining good relationships with your fellow interns is essential, you should also consider becoming on good terms with your supervisors and other professionals working in the field. While this can be intimidating at times, it really boils down to how prepared you are, because this will allow you to communicate with them on a more equal level. By being updated on the pressing issues in the field, discussions on how to solve them can be done, and this will allow you to forge professional relationships with such individuals.
We wish all of you the very best in your internships and do comment below on how these tips may have benefited you!