Image Credit: https://www.retaildive.com/news/nrf-valentines-day-spending-on-decline-after-2016-record-high/435483/
Valentine's day on February 14th is approaching soon. Love songs, red and romance has started splashing in the air. Pink and red advertisements also start gracing the windows of retail shops complimenting the Valentine's ambience as well as creating a high profiting festive (with CNY in the mix for 2018). It is an opportunity for retailers to craft the gift of dreams for consumers. Interestingly on the other hand, in America, National Retail Federation (O'Shea, 2017) reported that consumers were spending lesser in 2017, as compared to 2016, which indicates a decrease in people who plan to celebrate Valentine's day or a tendency to spend lesser on this special day.
History of Valentine's Day
One of the inspired history about Valentine's Day is related to St Valentine who was a priest whom helped couples wed in secret (
Romney and Mullin, 2018
). It was rumoured that when he was sent to prison for not obeying the Roman emperor Claudius II, he sent a letter to a young girl he had fallen in love with and signed it 'From your Valentine'. Some believed that Valentine's day is celebrated on 14 February to mark the anniversary of St Valentine's death.
Reasons to celebrate Valentine's day
There are two reasons mentioned by White (2011) in his Psychology Today post. He commented that Valentine's Day provides an opportunity for people who are dating but not in a committed relationship yet to "test the waters" by trying out as a couple to assess whether both parties are ready to commit in the relationship. As for people who are crushing on someone, it is a great opportunity to express their feelings on that special day, without feeling awkward.
Differences between gender in buying gifts
People in new relationships may felt more obligated to give gifts than those in established ones. George Zinkhan (2003, as cited in Coghlan, 2009) found that 81% of men in new relationships felt most obliged to buy Valentine Day gifts; only 50% of females felt the need to buy the gifts. However when they are in a more mature relationship, 44% of men and 13% of women are willing to buy the gifts.
Gender role may also affect the expectations in the presenting of gifts. In general, women may expects the men to plan or create a day that is more lavish each year.
Are gifts really necessary to build up a more established relationship?
This special festive season is especially tied to emotions. Since the 18th century when Valentine's Day took off in England (Romney and Mullin, 2018), lovers start sending cards and flowers to their loved ones. That is when Valentine's Day cards are being mass produced leading to the start of commercialism of this special day. It has hence become a day for people to prove that they love their partner through materialistic celebrations and presents.
Marketers are trying to convince people that gifts are necessary on February 14 to prove that they love their partner (Coghlan, 2009). This trend shows complexities of consumer psychology such as perceived obligations to buy gifts, escalating expectations by the the other special half (i.e. boyfriend or girlfriend) and ambivalence that may give in to market resistance (Scheinbaum, 2015). If gifts are not presented or meeting the expectations, there may be feelings of dissatisfaction and hence impacting the quality of the relationship over time.
Reactance Theory (Lessne and Venkatesan, 1989) states that:
"According to the theory, when an individual's freedom to engage in a specific behavior is threatened. the threatened behavior becomes more attractive. For reactance to occur, the individual must have an expectation of free choice and the individual must perceive the freedom in question as being important (Clee and Wicklund 1980)."
This meant that despite not wanting to give in the retailers to purchase a gift (the threatened behaviour), it seemed that buying the gift is the more "attractive" behaviour as the freedom of maintaining the relationship is more important.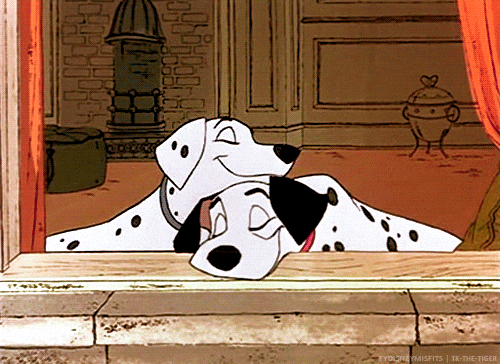 In a nutshell, it seemed like there are good reasons to buy the gifts and utilising the elements of surprise and generosity to satisfy your partner's expectations. These are also the vital aspects used by retailers to design the marketing strategies during this season. As much as it may be the rituals of adapting into the commercialized world of buying gifts during Valentine's Day, it is important to understand your relationships also requires a balance of trust, love, and care to maintain it for the long run.